I first started toying around with websites more than a decade ago out of shear fascination and geek curiosity. My first project was a simple website for my fantasy football league to keep everyone up to date with all the latest league news. This experience led me to create a few other basic websites for myself, friends, and for one small business.
Professionally, my career was in a different sector of technology: supporting PC hardware and Windows desktop systems and software, along with a bit of networking and Server support, for a large regional financial institution. However, I was always drawn to the technology of the web.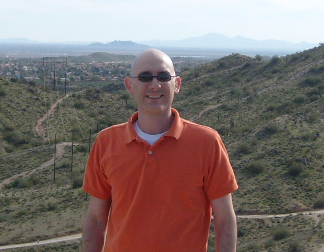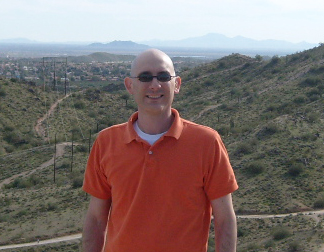 After losing my job during a major company downsizing, I decided I wanted to take some time and explore a range of interests. I picked up books on web technologies, got a subscription to Lynda.com, and learned to use products such as Adobe Photoshop, Illustrator, and Dreamweaver while I strengthened my knowledge of HTML/CSS. I soon became fascinated with Adobe Flash and the whole idea of creating animation. I would spend hours upon hours creating projects just for fun. Some of my work you can find in the projects section of this site.
During this time, I also got very into building Media and Home Theater PC's and Personal DVR systems, and all things now commonly referred to as "Cord Cutting." At the time, I found information on such topics was difficult to come by online, so I created my own site, DigitalGeekery.com, to document my work and share what I learned. This is where I was first introduced to the concept of the Content Management Systems, specifically Joomla. I found I was able to quickly create a powerful and scalable website and use my  knowledge with HTML and CSS to customize it to my needs.
After several months of writing for my own site, I was hired by HowtoGeek.com to write about similar topics for their mega-huge tutorial site. It was while writing for HowtoGeek.com that I was first exposed to WordPress.
After a stint with How-to Geek, I launched another blog/website called SportsGeekery.com (this time using WordPress) for which I produced articles on sports related mobile apps, reviews on digital products like MLB.tv, how-to guides on watching live sports online, and other related topics.
I still yearned to create code rather than just content, but programming is something that didn't fully click for me right away by reading books and watching online tutorials. So, one Sunday morning I woke up and decided to finally commit to something I'd been thinking about doing since the day I was laid off… I entered the Web Development program at Harrisburg Area Community College. The format at HACC gave me the structure to "get over the hump" and learn to program. It also gave me access to instructors with decades of development experience who could answer questions for me when I would get stuck or confused. In May of 2015, I completed my AA in Web Development and Design at HACC.
While the the formal education of the HACC program is a nice foundation, I've been actively supplementing my education and skills with books, great online educational programs like the ones at Treehouse and CodeSchool, industry podcasts (Shop Talk Show), reading blogs and websites, and working on freelance projects. I've recently been having a blast developing my own WordPress themes for myself (like this site!) as well as for clients. I'm always excited to learn something new, develop my existing skills, experience new platforms and technologies, and develop a higher understanding of web development.